Ashtabula County Community Action Agency will help people achieve self-sufficiency and rise above issues of poverty.
Purpose:
To the maximum extent possible, use all human and material resources available, on the local, state, and national level, for the purpose of eliminating the causes of poverty and combating existing poverty.
To work together with various groups and organizations to provide services, assistance, and other activities intended to make progress toward elimination of poverty and problems caused by aging; by providing decent, affordable housing; and by bettering the conditions under which people live, learn, and work.
To plan and develop programs which are designed to enable low-income families and individuals to become more self-sufficient, and moderate-income families and individuals to remain self-sufficient.
To empower those we serve- enabling them to attain skills, knowledge, and motivation to move to the next level and achieve success. Each of our programs and services are designed to align with our mission by combatting the causes of poverty and helping change people's lives by addressing the challenges and barriers they face.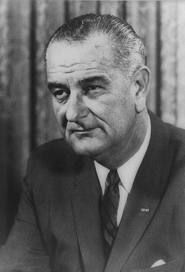 "We must open the doors of opportunity. But we must also equip our people to walk through those doors." 
Lyndon B. Johnson
Our History
Established in 1965 as part of President Johnson's "War on Poverty," Ashtabula County Community Action Agency works to alleviate poverty for low-income, under-resourced, and under-represented citizens in our county. Our work is based on the issues of our local community and our programs are designed to provide solutions that work for our local needs. That flexibility sets us apart and allows us to fill gaps in service. For over 57 years we have offered programs to address critical needs and stabilize individuals and families, while providing the tools, skills, and knowledge to help them grow and create a better quality of life.
Community Action's History
Community Action Agencies work to alleviate poverty and empower low-income families in their communities. For nearly 60 years, CAAs have provided the tools to help people move from poverty to self-sufficiency and they have done so at the local level ensuring the solutions work for local needs. The Community Action Agency Network is made up of more than 1,000 local, private, non-profit and public agencies, created through the Economic Opportunity Act of 1964. CAAs provide services to more than 15 million low-income people, including 4 million children, annually in 99 percent of the nation's counties.

Ohio's Community Action Agencies serve all 88 counties across the state. Each assess local community needs to create local community solutions. There is no "typical" CAA because each is governed by the leadership and specific needs of its local community. But despite this fact, Community Action Agencies as a network approach fighting the causes of poverty and may do so in familiar ways such as by tacking workforce and economic development needs, improving education opportunities for children and adults, or coordinating emergency services.

Local agencies serve low-income children, families, and seniors and do so with a holistic approach to address the entire family and situation rather than prescribing a one-size-fits-all approach. CAAs provide linkages to job training opportunities, GED preparation courses, and vocational education programs. They provide a range of services addressing poverty-related problems from income management and credit counseling to entrepreneurial development and small business incubators; from domestic violence crisis assistance to family development programs and parenting classes; from food pantries and emergency shelters to low-income housing development and community revitalization projects. Community Action helps people and changes lives by creating realistic pathways to success. The common goal is to enable people to become independent of any public or charitable assistance and reach their fullest potential.
For more information about Community Action's history or to find other agencies in Ohio, visit Ohio Association of Community Action Agencies.